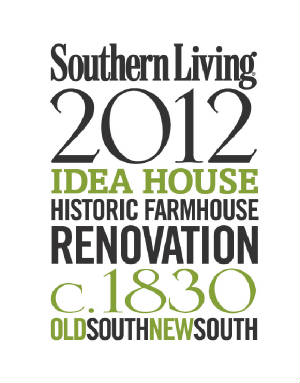 In an unprecedented move, Southern Living Magazine has returned to Senoia for the 2012 Idea House.
Never before have there been two idea houses in the same location. Another first, this year's Idea House is a restoration of an 1830's farmhouse.
Click
here
to visit Southern Living's official page, see a time lapse of the house's transformation, and plan your trip to Senoia!
The house will be showcased from June 2nd, 2012 until December 23rd, 2012.
It is open Wednesday - Saturday 11AM-5PM, and Sundays 1PM-5PM
The house is closed on Mondays and Tuesdays.
The house will also be redecorated for Christmas in early October!